1-for-1 Main Menu Item at Sarnies
(*Promo Expired)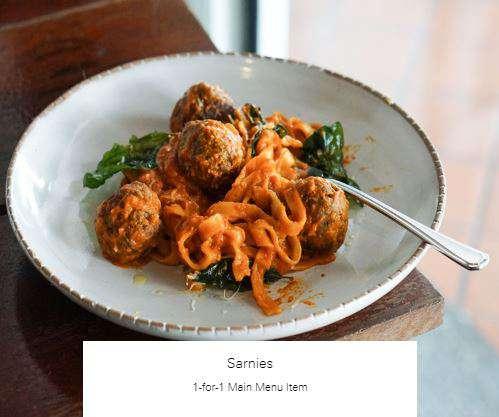 Valid Until 30 Dec 2020
Started a few years ago by Aussie Ben Lee, Sarnies is a pumpin' little café located in the bustling CBD. Here at Sarnies, we are passionate about our products and their quality. Grass fed beef; chicken free from hormones and antibiotics; bacon cured in-house - all so that you're guaranteed a fantastic meal every time.
'Sarnies' may be slang for sandwich, but we're much more than that. We serve up hearty breakfasts; gourmet sandwiches; massive salads, homemade bakery treats and a damn good cuppa
Exclusive ENTERTAINER offer
1-for-1 Main Menu Item
Over 1,000 1-for-1 and 25% discount dining, entertainment, lifestyle and travel deals.
For more details on how to unlock and access these 1-for-1 and 25% discount merchants' offers, click here
Related Credit Card