25% Off Total Bill at Pimp My Salad
(*Promo Expired)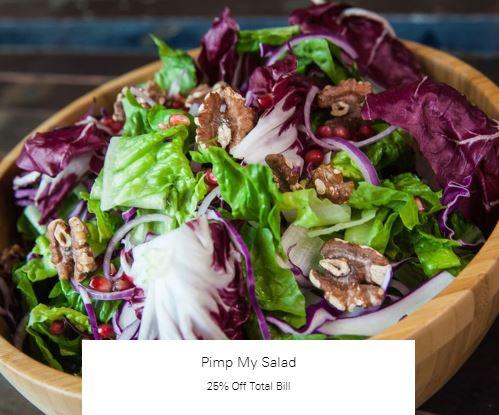 Valid Until 30 Dec 2020
Pimp My Salad are a range of superfoods, spices and activated seeds that can used to top your veggies, salad, pizza, pasta, beans, grains, and everything in between! Available in a range of flavours including coconut bacon, cashew Parmesan and more.
Exclusive ENTERTAINER offer
25% Off Total Bill
Over 1,000 1-for-1 and 25% discount dining, entertainment, lifestyle and travel deals.
For more details on how to unlock and access these 1-for-1 and 25% discount merchants' offers, click here
Related Credit Card