1-for-1 Main Course at Pacific Marketplace
(*Promo Expired)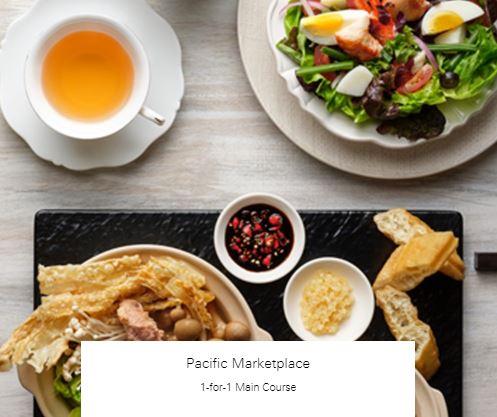 Valid Until 30 Dec 2020
At Pacific Marketplace, we are dedicated to providing you with culinary treasures that truly exceed your expectations. So make yourself at home, browse our wide selection of premium quality foods and desserts, and enjoy the finest products that will please even the most sophisticated connoisseur.
Exclusive ENTERTAINER offer
1-for-1 Main Course
Over 1,000 1-for-1 and 25% discount dining, entertainment, lifestyle and travel deals.
For more details on how to unlock and access these 1-for-1 and 25% discount merchants' offers, click here
Related Credit Card