Complimentary 1-Year GENIUS Membership Booking.com
(*Promo Expired)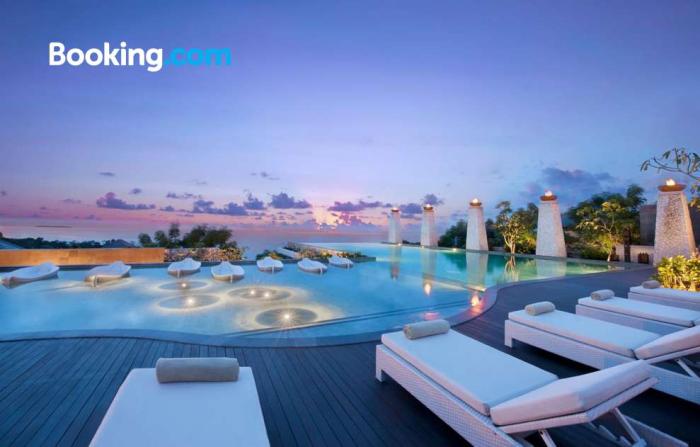 Valid Until 31 Mar 2020
Booking.com is a travel fare aggregator website and travel metasearch engine for lodging reservations. It is owned and operated by and is the primary revenue source of United States-based Booking Holdings. Booking.com is headquartered in Amsterdam.
Enjoy accommodation privileges with a complimentary 1-year GENIUS Membership from Booking.com which entitles you to 10% savings and/or attractive benefits on selected properties worldwide.
Activate your GENIUS account through booking.com/geniussignupsg and start searching for your preferred accommodation today!
Step 1: Activate your complimentary GENIUS Membership via

booking.com/geniussignupsg

Step 2: Enter your American Express Platinum Card Number and complete the registration process
Step 3: Proceed to

booking.com/amexgeniussg

and login to your GENIUS account and start booking
Step 4: View GENIUS savings and benefits within the search results
Terms & Conditions :
The complimentary one-year Genius membership with Booking.com (the "Offer") is available to a basic or supplementary holder of The American Express® Platinum Credit Card and The American Express® Platinum Reserve Credit Card issued by American Express International Inc., in Singapore ("Eligible Card Members").
Offer is valid from 1 April 2018 to 31 March 2020 ("Offer Period").
Please enter your credit card number to validate eligibility on booking.com/geniussignupsg and follow the process to create your Genius Membership account, or upgrade your Booking.com account to a Genius Membership account.
The benefits available to Eligible Card Members as a Genius member shall be referred to collectively as the "Eligible Benefits".
The Eligible Benefits available to an Eligible Card Member shall not be transferable to another user, or be redeemable for cash.
To maintain Genius Membership after the expiration of the Offer Period, an Eligible Card Member is required to complete two stayed bookings that are made on com/amexgeniussg, within 12 months from the date of creation of or upgrade to a Genius Membership account.
American Express and/or Booking.com reserve the rights to terminate the Offer and/or replace the Offer or any of the Eligible Benefits with other benefit(s) of similar value, in accordance with applicable laws.
Booking.com and/or the accommodation providers shall be solely responsible for the fulfilment of the Offer, the Eligible Benefits and products or services offered by Booking.com to Eligible Card Members.
American Express acts solely as a payment provider and is not responsible or liable in the event that the Offer, any of the Eligible Benefits or any of the products or services are not provided or fulfilled by Booking.com and/or the accommodation providers.
American Express is not the provider of any of the products or services offered on booking.com/amexgeniussg and makes no representation or warranty in relation to such products or services.
In the event of any inconsistency between the English language version of these terms and conditions and version(s) in other language(s), the English language version shall prevail.
Promotion : https://promotions.americanexpress.com.sg/
Related Credit Card