25% Off Total Bill at Honeymill
(*Promo Expired)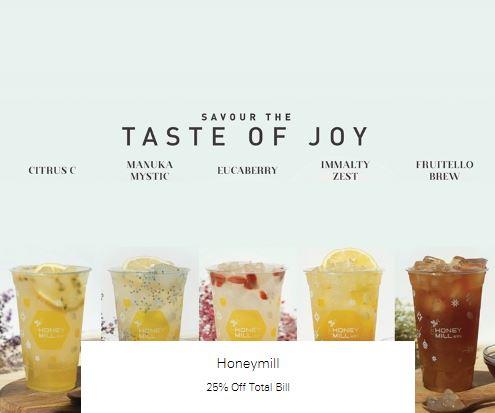 Valid Until 30 Dec 2020
Honeymill is a humble food stall that offers an awesome experience with their menu featuring different honey drinks mixed and perfected by a robot. Prepared using the freshest and most delicious ingredients to make sure that the colour, flavour, and texture are perfect to cater to every palate.
Located at Paragon and just a few minutes away from Orchard MRT Station, Honeymill is a perfect place where you and your friends can chill over your favourite drink in a comfortable and vibrant atmosphere.
Exclusive ENTERTAINER offer
25% Off Total Bill
Over 1,000 1-for-1 and 25% discount dining, entertainment, lifestyle and travel deals.
For more details on how to unlock and access these 1-for-1 and 25% discount merchants' offers, click here
Related Credit Card