1-for-1 Main Menu Item at 1864
(*Promo Expired)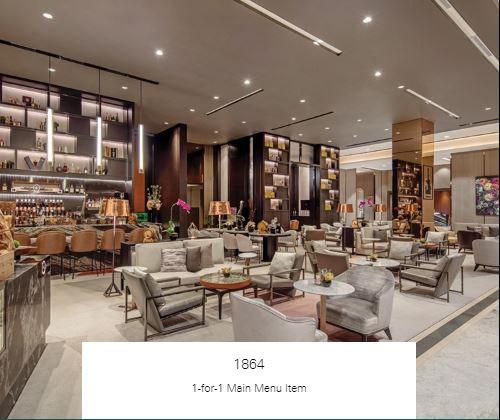 Valid Until 30 Dec 2020
In 1864, the Tanjong Pagar Dock Company was founded, marking the beginning of the district's evolution from the fishing village of the past to the urban jungle it is today. We commemorate this important year with our stylish bar and tea lounge.
Start your day in Singapore with a leisurely breakfast while observing the comings and goings of the lobby. Come back at lunchtime for Franco-Asian tapas and refreshing drinks; or take a break from shopping and sightseeing with a decadent late afternoon tea. When night falls, our mixologists take over, serving cocktails, wine and Champagne until midnight.
Guests will be treated to Sofitel's signature barrel-aged cocktails, hand-crafted tapas and elegant High Tea at 1864, the hotel's sanctuary for the timeless French champagne ritual of sabrage.
Related Credit Card