1-for-1 Main Course at Meats N Malts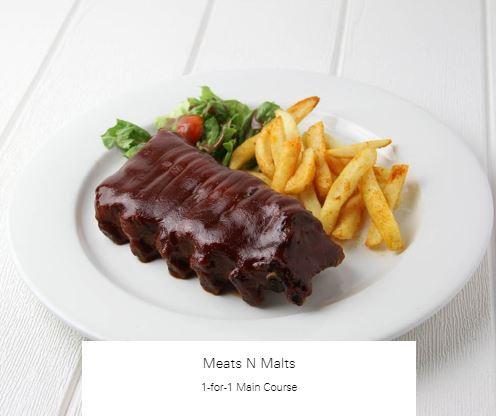 Valid Until 30 Dec 2020
Who says industrial estates have to be boring? Breathe life into your weekday nights after a hard day's work at Meats N' Malts! Whether you are celebrating a promotion or ranting about your bad day (trust us, we got you), grab your friends and do it over a nice cold pint and our signature spread of American cuisine!
Our relaxing Al Fresco dining area makes Meats N' Malts the ultimate chill spot for lazy afternoons and transforms into a lively den for sports fans during weekly sports screenings!
If you're not a sports fan, not to worry – our affordable, mouth-watering set lunches are enough to keep you coming back for more. (You've been warned!)
Exclusive ENTERTAINER Premium offer
1-for-1 Main Course
Over 1,000 1-for-1 and 25% discount dining, entertainment, lifestyle and travel deals.
For more details on how to unlock and access these 1-for-1 and 25% discount merchants' offers, click here
Related Credit Card