Get 6% Savings on Car Rentals at Rentalcars.com
(*Promo Expired)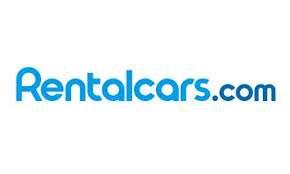 Valid Until 31 Dec 2020
That wonderful feeling – you start the engine and your adventure begins…
At Rentalcars.com everything we do is about giving you the freedom to discover more. We'll move mountains to find you the right rental car, and bring you a smooth, hassle-free experience from start to finish. Here you can find out more about how we work.
We want to make renting a car as simple and personal as driving your own.
Renting a car brings you freedom, and we'll help you find the right car for you at a great price. But there's much more to us than that. We're here to make renting a car a lot less hassle.
We know the service you receive matters
So we use real reviews, genuine customer feedback and our own experience to guide you through your best options.
We work with car hire companies all over the world
From household names to small local specialists – to bring you the cars, choices and deals that make the difference to your trip.
And we stay with you every step of the way
Our customer team is here to support you through your trip, wherever and whenever you need extra help.
Our founders had the simple idea of wanting to make renting cars much better. And we've flourished because our customers love how we work.
We started in 2004 as TravelJigsaw. Four years later, we were making 1000 bookings a day. In 2010, we joined the Priceline Group and rebranded as Rentalcars.com.
Fast forward to today and we're making 8 million bookings a year (and counting) in over 60,000 locations across 160 countries.
Our amazing growth relies on our fantastic, diverse team. Based in Manchester, our 1,200 colleagues hail from 65 nations: we've succeeded because we cater to everyone, whatever their gender, nationality, language or culture.
Terms & Conditions:
The offer is valid for all purchases/transactions made with a Citi credit card issued in Malaysia.
The offer is valid when booking is made via https://www.rentalcars.com/?affiliateCode=citibankn522&enabler=ctbr
Bookings made directly via www.rentalscar.com will not be eligible for the offer.
Offer is not applicable to any U.S. or Canada source car rental bookings for pick-up within the U.S. or Canada.
Rentalscar.com reserves the right to amend/cancel the offer.
Refer to https://www.rentalcars.com/TermsAndConditions.do?affiliateCode=citibankn522 for full Rentalscar.com terms and conditions.
The offer is not valid with any other ongoing promotions unless stated otherwise.
Link Promotion: https://www.citibank.com.my/english/promo/ecommerce/index.html
Related Credit Card