Get Two (2) Complimentary* Signature Cocktails (Apple Martini) and One dish of kudap-kudap with 3 sambals with a minimum spend of RM500 and above in a single re
(*Promo Expired)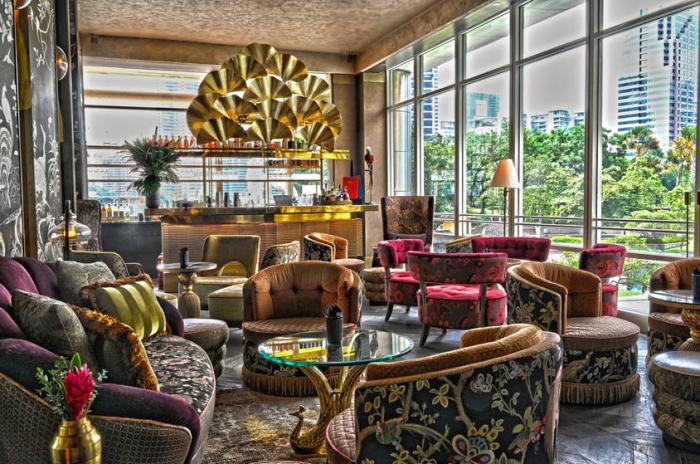 Valid Until 30 Jun 2020
One of Malaysia's most endearing and unique experience is our "open houses" during the festive seasons. It is a celebration of welcoming family, friends and sometimes even strangers to our homes to partake in the festivities over food and drinks. Special dishes are prepared, the house is dressed up for the occasion and we extend our warm hospitality welcoming guests to our homes. It is this unique Malaysian tradition that we bring to OpenHouse.
Our kitchen have rediscovered traditional recipes, and royal household recipes to create modern Malaysian cuisine. Recipes that have been passed down through generations, and respectfully renewed for today. We have also foraged our rainforest for jungle produce. With a multi-cultural history, rich biodiversity and natural hospitality, OpenHouse weaves a magical modern Malaysian dining experience at the heart of Kuala Lumpur just below the Petronas Twin Towers.
Terms & Conditions
1. Offer is not valid on the eve of Public Holidays and on Public Holidays and special occasions (please call to enquire).
2. Offer is not valid with any other on-going promotions, offers, vouchers and/or discounts.
3. Payment must be made with HSBC Visa Signature/HSBC Premier World Mastercard/HSBC Premier Travel and HSBC Premier Visa debit/cedit card.
4. Offer is valid for dine-in only.
5. The Complimentary Apple Martini and kudap-kudap with 3 sambals is not exchangeable for cash/other dish and subject to availability and first come first served basis.
6. Each HSBC Cardholder is only entitled to two (2) complimentary Apple Martini and one (1) kudap-kudap with 3 sambals per visit.
7. Open House reserves the right to replace the complimentary items of Signature Cocktails (Apple Martini) and kudap-kudap with 3 sambals with any item of equivalent value in the event of shortage of the actual item.
8. Offer is not applicable for group booking of above 5 persons.
9. Prior reservation is required and subject to availability. For reservation and offer information, please call Open House at 03-21620888.
10. Splitting of bill is not allowed.
11. This Offer maybe subject to applicable tax, if any.
12. Open House Terms & Conditions apply.
Related Credit Card