CIMB Islamic PETRONAS Platinum-i Credit Card
A cross-breed between travel and petrol credit card that everyone must have - CIMB PETRONAS Platinum Credit Card.
Beat the RON97 and RON95 weekly price fluctuations with a generous cash rebate.
Distance disappears when your journey gives you more returns!
Get 7% PETRONAS Cash Rebates with CIMB Petronas Platinum-i Credit Card
More rewards, higher rebates and happier returns with every swipe of CIMB PETRONAS Platinum Credit Card at all PETRONAS stations nationwide.
If you spend more time on the road than in the office, you'll definitely consider signing up for this PETRONAS MasterCard.
You'd be surprised to learn that you can get up to 7% cash rebates on your PETRONAS spending.
We're not only talking about lifting up the nozzle and fill in the tank but also other spends in the PETRONAS Mesra shop.
There is a slight catch, however. To qualify for a 7% cash rebate, you need to make transactions worth RM3,000 and above on or before the statement date.
For a statement balance capturing spending below RM3,000, you will get a 3% cash rebate - how's that for the win?
That's not all, you can also enjoy unlimited cash rebates of 0.2% on other retail spends.
For this category, you can earn as many returns as you want in a month. Except for PETRONAS spending, you can only get up to RM50 returns per month.
Annual Fee Waiver
Owning a Platinum credit card usually requires a higher income level and comes with a steep annual fee, which can be offset with a few swipes per year.
CIMB understands what you're going through every day for 365 days, thus waiving the annual fee for its PETRONAS MasterCard.
There is absolutely no condition requiring you to swipe the petrol cash rebate credit card in order to waive your annual fee.
Auto Parts & Services Deals
Your co-branded CIMB card is also packed with additional features and benefits related to auto products and services.
For anyone who has a soft spot for car cosmetics, don't miss out on this perks.
Get extra discounts and amazing offers for your car services at CARS International, SONIC Battery and Raytech.
CIMB Retail & Dining Privileges
Waiting for a year-end sale can take your youth away.
Sign up for a Platinum credit card to enjoy all year round promotions, offers, deals, discounts and gifts at selected CIMB retail, travel and dining establishments.
There are a host of partners providing a myriad of products and services ranging from health & beauty, department stores, golf club, travel and education under Retail Privileges.
For Dining Privileges, you can explore Halal epicurean cuisine, desserts and fine dining experience at selected renowned hotels regionally such as HIlton Hotels, St. Regis Hotels and Eastin Hotels, among others.
CIMB Petronas Platinum-i Credit Card Line of Credits
CIMB PETRONAS Platinum Credit Card does not only ensure that you'll receive extra mileages and greater fuel savings, but can also serves as your credit lifeline in times of needs via 3 unique line of credits:
CIMB Balance Transfer Plan
CIMB 0% Easy Pay
CIMB CashLite
Other Credit Cards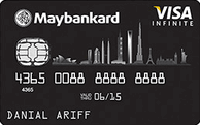 Maybank Visa Infinite Card
Minimal Income :
* Citizen
RM8,334.00
Hong Leong Fortune Credit Card
Minimal Income :
* Citizen
RM2,000.00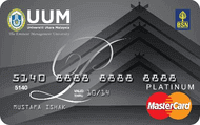 BSN UUM-BSN Platinum Credit Card-i
Minimal Income :
* Citizen
RM5,000.00