15% OFF a la carte food and beverages menu with a minimum spend of RM100 at Kung Fu Restaurant
(*Promo Expired)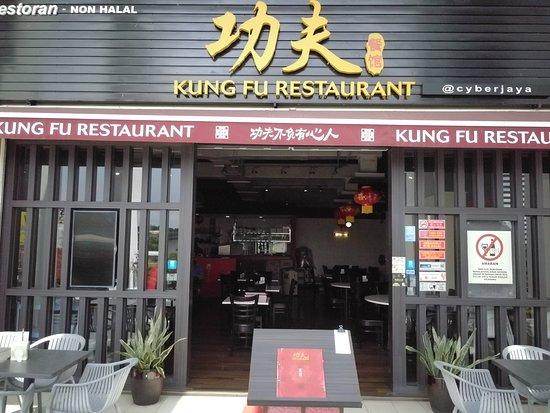 Valid Until 31 May 2020
A simple and ordinary non-halal Chinese restaurant located in Cyberjaya, which mainly focuses on the taste of hometown to satisfy the taste buds of homesick travellers. In addition to ordering meals, Kung Fu restaurants also have single-seat meals, which can not only serve gourmet meals with business partners, but also have tea with colleagues and friends.
The dish is rough, the ingredients are fresh and the taste is real
Inheriting Chinese food culture, consistent quality
What is special about Kung Fu is that the ingredients are carefully selected and processed by the chef and stored in specifications. The nutrition of the food is preserved without damaging the taste of the food. Cooking food mainly uses "steaming" to bring out the deliciousness of the food.
# 色 香 全
# 指指 大 动
Kung Fu also launches new promotions from time to time. For more details please like
"Hard work pays off"
Terms and Conditions
---
Payment must be made with a Maybank/ Maybank Islamic MasterCard, Visa, American Express Card, Debit or Prepaid Card.
Not valid on eve of Public Holidays and Public Holidays.
Prior reservation is recommended and subject to availability.
Not valid in conjunction with other promotions, coupons/vouchers or loyalty/privilege cards.
Other terms and conditions apply.
https://www.maybank2u.com.my/maybank2u/malaysia/en/personal/promotions/maybank_cards/promo_my_chinese_cuisine0619.page
Related Credit Card